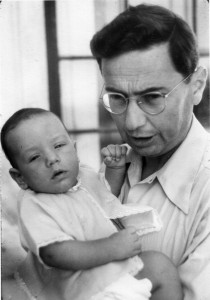 Imagine returning to the place of your childhood and, half a century later, finding it completely unchanged; the land, the house, the furniture, the light and the smells.  Such is my experience here, at the eastern-most destination of my road trip by the in Wellfleet, Cape Cod.  I have been given a month's retreat on the shore of Higgins Pond in the modernist house that Paul Weidlinger designed in 1953, the year I was born.  I spent the first fourteen summers of my life here.
My re-connection with the house started two years ago when I volunteered on a work crew that was just beginning its restoration.  It had fallen derelict on National Park land, uninhabited for fifteen years. The restoration was a project of the Cape Cod Modern House Trust, dedicated to preserving mid-20th century modernist architecture on the Cape.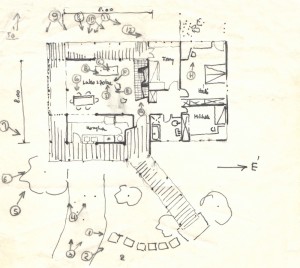 I then produced a short Kickstarter Film to help the Trust raise money for the restoration.  My involvement led to embarking on The Restless Hungarian project, telling the story of my father's life and times.
But being here right now I am not thinking so much about my father's past as I am about being a child in his house.   The space brings vivid memories – tableaux set in the house and the landscape surrounding it – a land that has been spared further human development by its inclusion in the Cape Cod National Seashore.
I felt moved to explore and visually manifest these memories. This 6-minute film is the result.  (For more about the historical and architectural significance of the house see the Kickstarter film.)
MY FATHER'S HOUSE from Arc Light Digital Media on Vimeo.
The Weidlinger House is featured in the new book, Cape Cod Modern, an architectural history of Cape modernist houses by Peter McMahon and Christine Cipriani.  Its restoration was completed in June 2014 and, along with two other houses restored by the Cape Cod Modern House Trust, is used for artist residencies during the spring and fall months.  (It is rented during the summer months to cover CCMHT's costs.)