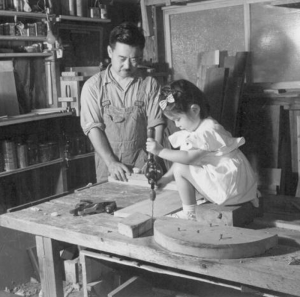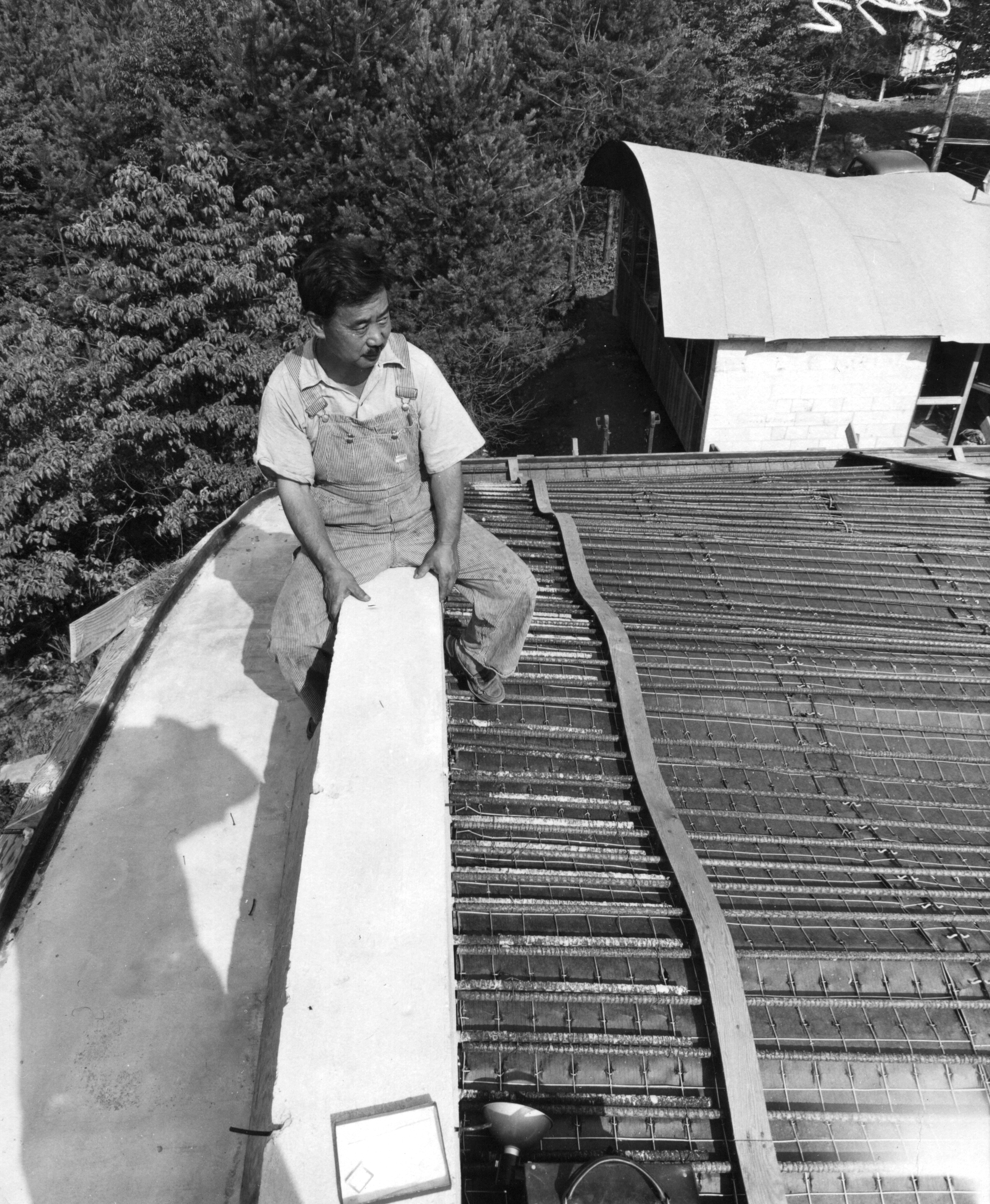 When I went to interview Mira Nakashima, the daughter of the famous craftsman, George Nakashima, I had the sense of stepping into another world, completely removed from the bold urban sculptures and structures I had been documenting. A small woodland hamlet, informed by the Japanese aesthetic, is the site of the George Nakashima Woodworker business and homestead.  The lumber shed, carpentry shop, and finishing building sit lightly on the land and one's sense of being cradled in nature is strong. Mira's father passed away in 1990 but in a filmed interview on the Woodworker website he says:
"There is a spirit in trees that is very deep… I am something of a Druid… I find the spirit bouncing up and down in the grain of a tree. I would find it impossible to try to design a chair out of plastic, metal or plywood.   In a fine piece of furniture the spirit of the tree lives on and I can give it a second life. Because I can make an object that lives – and lives forever – if used properly. That is my objective and that is my happiness – to find this relationship with a tree."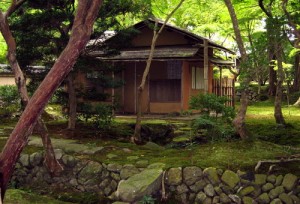 I think Paul Weidlinger would have liked another statement by Nakashima: "furniture is like architecture, only on a different scale." This idea resonated with the Bauhaus ethos (see previous post) which embraces the entire built environment and brings together architects, craftsmen, and artists dedicated to simplicity and beauty in everyday life.
Did Nakashima seek out my father? Or visa versa? I like to think the latter. We had a chair made by the master in our dining room that I can remember from my earliest days. I can imagine my father being so inspired by its perfection that he sought out the genius that had made it. But all I know is that the two men came together in 1956 to design Nakashima's conoid studio. ("Conoid" means having the shape of a cone.)  It's a modest building on a rural road in an out-of-the-way place; hardly what you'd expect for an icon of design and engineering. And yet conceptually it was completely unique and it paved the way for increasingly ambitious uses of thin shell concrete as well as large-span roofs using a variety of other materials… of which Atlanta's Georgia Dome (1990) is the apotheosis.
NAKASHIMA'S ROOF from MOIRA PRODUCTIONS on Vimeo.