WHAT TO EXPECT FROM THIS BLOG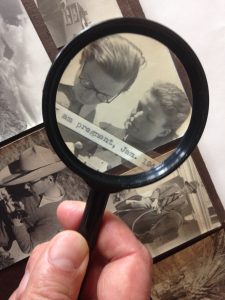 I am deeply grateful to those of you who followed the first wave of posts in this blog, between 2014 and 2016 and felt moved to contribute to the 2016 crowd funding campaign, during which $50,000 was raised.  Not only did your gifts help to support ongoing research and production, they were a moral boost that confirmed my long-term commitment of time and resources to this project.
The Restless Hungarian blog is now coming back online.   The home page has been redesigned.  It is now easier for readers to subscribe, write comments and ask questions.  I look forward to the opportunity for more interaction with you.
As filmmakers will tell you, a great deal of interesting material winds up "on the cutting room floor."  Writers, this one included, must humble ourselves, expunging narrative explorations, pithy observations and treasured evocations that do not move the narrative forward.
However, some of this discarded material is grist for another mill and is a way of sharing with you the road I have travelled. To be clear; the book has it own historical and personal narrative and the film tells its own story through a different lens.  The blog posts adds another dimension that, contained in neither, tells about the process of creating both.